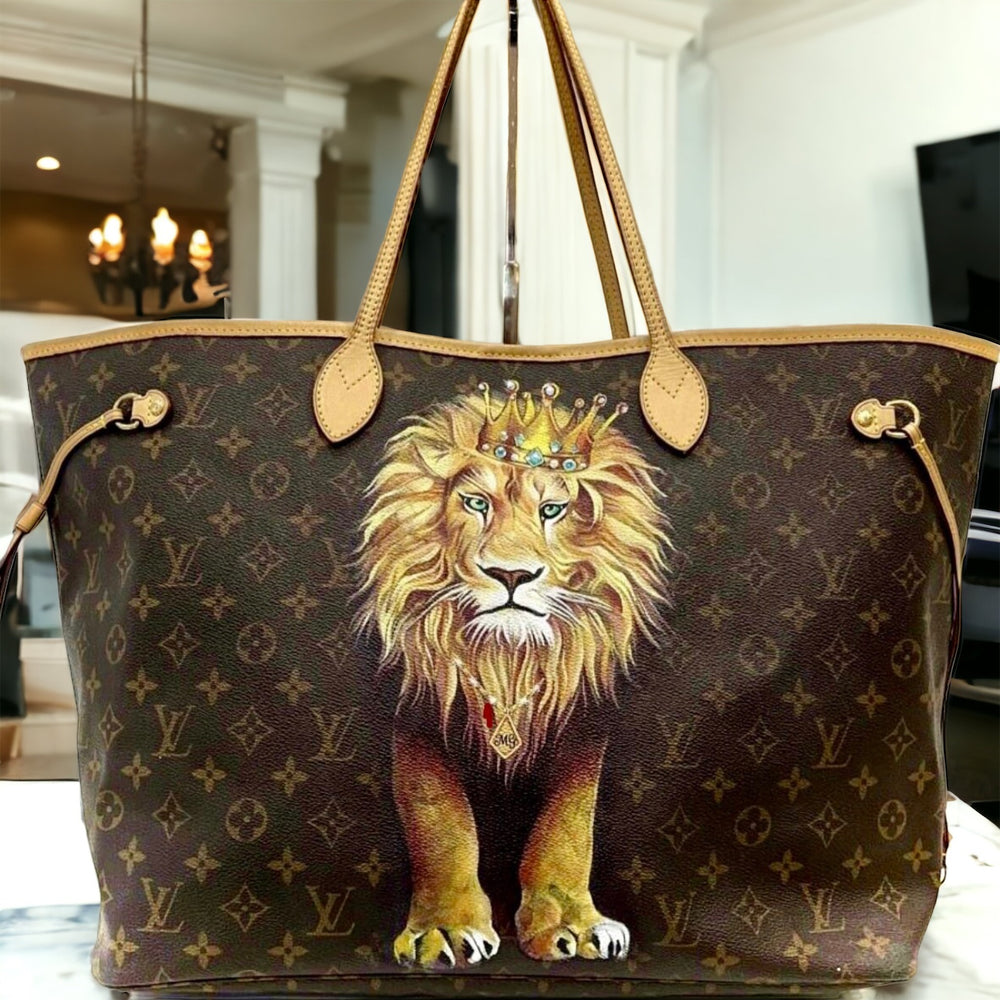 Celebrate your Uniqueness!
At New Vintage Handbags, we believe that every handbag should be a work of art, expressing your individuality and making a statement. With our team's expertise and passion for craftsmanship, we guarantee that your handbag will become an extraordinary masterpiece that you'll cherish for years to come. You may send in a handbag that you own, or we can find one for you.
Reach out to us today and let us create a unique and breathtaking piece of wearable Art.
Begin Now
Pricing
All of our artwork is individually priced and based on how long it will take our artists to complete your specific project. Pricing varies greatly on artwork size, material of accessory, details of the artwork and other custom factors. Our design studio will be happy to offer you a quote once they know the details of your request.
*Custom artwork begins at $299.
Our Unique Paint Process
Our artists have developed a unique application technique and special paint mix to ensure the durability of your bags custom painted artwork. Our formulated, water-resistant paint will not chip, crack or wash away if you were to get caught in a rainstorm.
Digital Mock-Up
For custom artwork, you will receive a digital rendering for an idea of placement, size and general concept.
Completion Times
Completion times depend on our artist's production schedule at the time they receive your handbag. Your design coordinator can give you an estimate when you connect.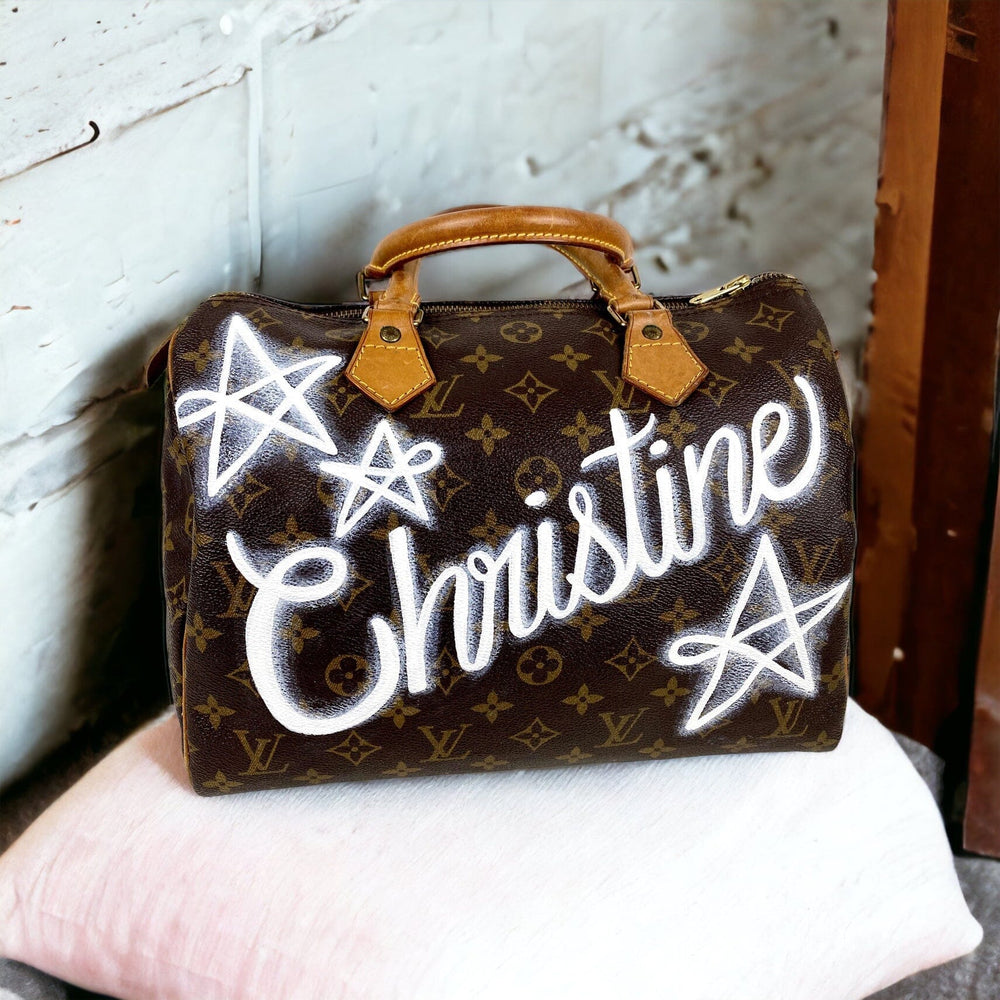 Get Inspired
Enjoy browsing our online gallery showcasing some of the stunning customizations we have painted for our valued clients in the past. Each piece tells a unique story and reflects the individuality and creativity of its owner. We look forward to creating a personalized masterpiece just for you.
Visit Now
Ready for your Own Unique Piece?
Connect with our creative team today and embark on the journey of creating your very own custom piece. We can't wait to collaborate with you and turn your ideas into reality.
Begin Now